Survival gear isn't just for adventures who like to delve deep into the wilderness. It's an insurance policy. Ask yourself, what would you do in a survival situation? Do you have everything you would need to keep yourself alive?
From necessary tools to bedding to food, there are certain things that will help you last for months and years if you use them correctly. The best survival kit should be tailored to your needs, while also keeping in mind some of the essentials, like emergency food. Stocking up on survival gear is an important step to protecting yourself and your family.
So what types of survival gear are most important and crucial? Let's take a look at the list.
1. Emergency Kits
There is a great variety of emergency survival kits, some made for general purpose, and some tailored to a specific environment (forest, desert) or disaster (wildfire, earthquake). Some emergency kits include just the basics. The best survival kit, however, is going to have things in it that you need for your own personal survival, such as prescriptions or eyeglasses.
Typical kits include things like:
 Backpack
 Flashlights (see list of recommended emergency flashlights)
 Good knife
 Multi-tool
 Water
 Non-perishable food items
 Battery-powered or hand-cranked radio
 First aid kits
 Dust masks
 Waterproof containers
 Pliers, wrench, screwdriver, and other tools
 Cell phone with solar charger
 Moist towelettes, garbage bags and plastic ties
 Flares
 Water purifying tablets
 Waterproof matches
There are some extras that you should think about when building your own kit:
 Prescription medications
 Feminine supplies
 Sleeping bag
 Warm blankets
 Pet food and supplies
 Infant formula and baby food
 Eyeglasses
 Non-prescription medication
 Fire extinguisher
 Emergency reference materials and resources
See also my personal picks for the best emergency survival kits in existence.
2. Water Filters and Tablets
Water is going to be a major issue if you run into a survival situation in the wild. It could be a long time before you find clean water, and you may not be able to boil any water either. In this case, you can purchase something like the Katadyn MyBottle microfilter water bottle.
In addition, you may want to buy water disinfecting tablets. When you run across water in the wild, you never know what kind of parasites and bacteria could be living in it. Katadyn also makes Micropur tablets. You can also get iodine tablets from Portable Aqua to ensure that your water is free of pathogens. Of the two products, Portable Aqua's iodine tablets have a much longer shelf life.
Water purifiers are a must for your survival, which is why they also appear on the essential camping checklist.
3. Emergency Food
There are a lot of brands out there that sell ration bars, freeze-dried packs, and other survival food. You can actually get large supplies of freeze-dried foods, such as chicken and rice, and other meals from Wise Company (click to see their store on Amazon). This is probably the best resource for long-term emergency food. It's one of the best ways to get food for weeks of survival all at once. Wise Company's food packs span breakfast and dinner entrees, so you can actually get decent-tasting food.
S.O.S. Food Labs Energy Bars are also a good choice for those times when you can't cook and just need to eat something. They have an extensive shelf life, are fruit flavored and each bar has a whopping 400 calories! No wonder they were selected as an Amazon's Choice. These energy bars are ready to eat, by both adults and children. No matter what disaster you're facing, it's good to have an instance source of energy to rely on.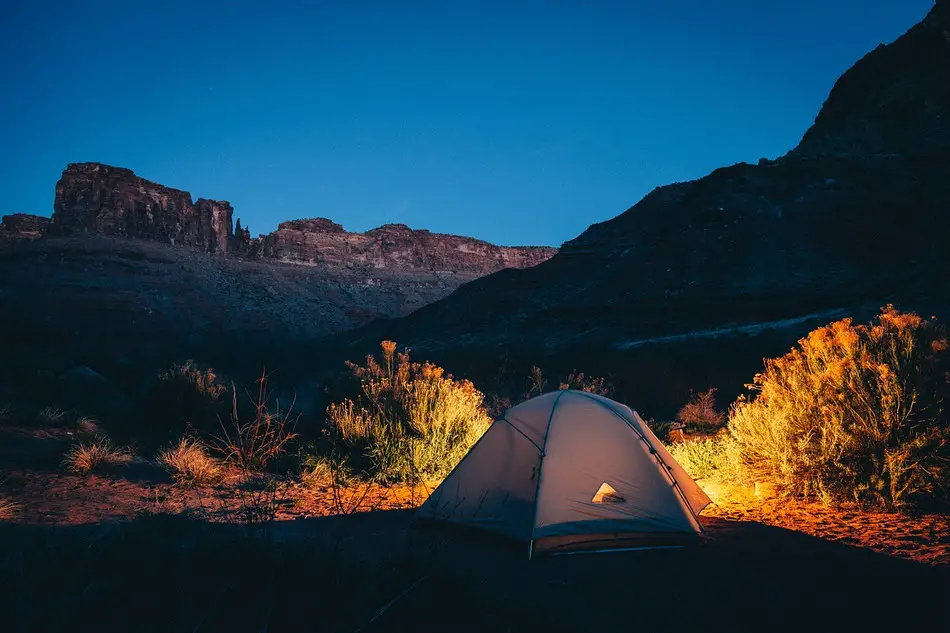 4. Shelter and Sleep
You may want to pack your own tent, but you should think about the best situation for your family. You may want a large vestibule tent with a rain fly. You may also look at one-person shelter solutions, such as the SOL Bivvy. The SOL Emergency Bivvy is a sleeping bag that is made from polyethylene, which means it won't rip or tear. It keeps in 90 percent of your body heat while also protecting you from extreme cold. You can also seal the sleeping bag for when it rains or snows. Despite all of this comfort, it's still quite light.
The Sundome 2-person tent is another great idea if you want quick shelter. It spans across 7 by 5 feet and it comfortably fits two full-sized adults. You'll be able to keep out all of the moisture with the 75 denier fly as well.
Perhaps you want to pack more than one tent or need a smaller tent idea to go in your backpack. In these situations, you can go with the Sharp Survival emergency shelter tent. While it won't last very long in extreme conditions, it will get through most nights and protect you from rain. It's small, lightweight, and easily folds into a miniature size to carry with you.
There is also the Life Tent, which is an emergency tube tent that you can set up with rope to ensure that you have a quick place to get out of the sun and rain.
If you really don't like cold, why not invest in a 2-sided Mylar survival blanket? These blankets lay light as feather over your body while keeping you completely warm and protected. They are also tear-resistant and quite affordable.
Whichever shelter or tent you eventually choose, make sure you learn about the best way to heat a tent.
Here are a few more useful tips on setting up your survival tent:
5. Headlamp
If you don't own a headlamp, you're missing out! The headlamp is something that every outdoor survivalist knows is vital to get around in the dark and cloudy days. Headlamps enable you to illuminate wherever you look, leaving you free to work with your hands. Olympi's Explorer headlamp is one of the better designs and it comes recommended from outdoor lovers. In addition, it doesn't cost a fortune.
Headlamps allow you to cook in camp at night or early morning, and work under the hood of a truck or head into caves with a safety light. The headlamp comes with a 550 lumens light, and the beam can reach 135 meters. There is even a distress strobe function.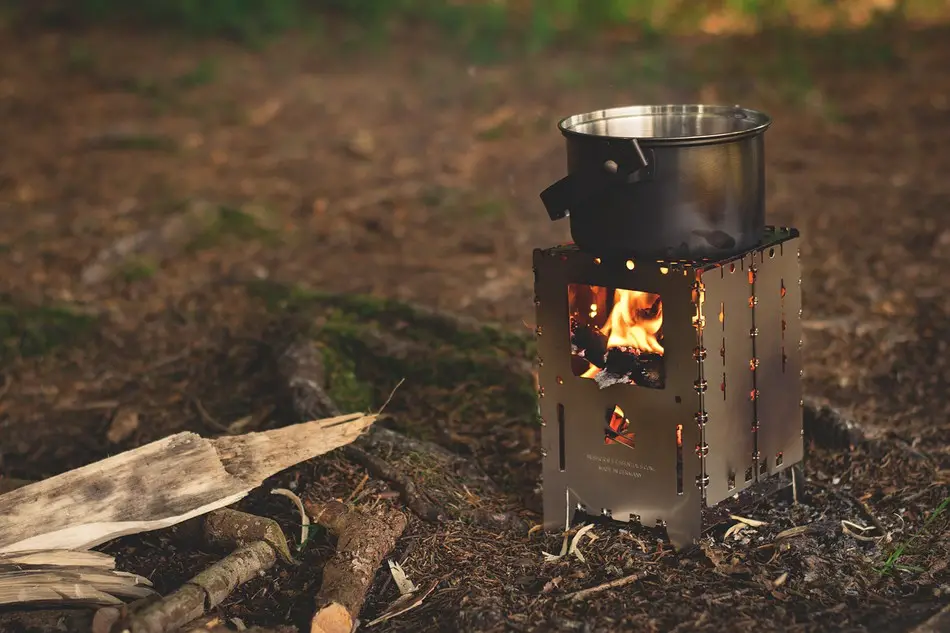 6. Portable Stove
You may have a pot in mind or a makeshift stove, but you can spend a few dollars and get the Mustang of camp stoves. Jetboil is an incredible product that allows you to quickly boil and cook all types of food without a big, huge pot or stove. It's lightweight and made to use blended fuel, and it works in all types of situations, even when it's extremely cold. It's also one of the most convenient miniature stoves to carry with you, because it's so lightweight. To learn more about stoves and cooking, here is an article about cooking while you're camping.
7. Communication Device
You definitely want to keep yourself in communication with other people during survival times. In a true survival scenario, you will need a shortwave radio or cell phone with solar power charger to ensure that you can make calls. The radio is a better buy, and you can use it as a LED light, USB charger, and radio. You can also get a crank radio that only requires your physical strength to power it.
8. Solar Power
With a solar power battery charger, you can do all kinds of things. We are truly living in an age where solar power can save you in multiple ways if you are truly in an emergency situation. You can use it to power up your devices, stove, lights, and heated blankets. There are a ton of solar battery powered survival tools as well, such as the 9-in-1 Roadside HERO flash light or the 7627 Solar Wireless Radio. But the most recommended and versatile is probably American Red Cross Emergency NOAA Weather Radio with USB Smartphone Charger, LED Flashlight & Red Beacon (an Amazon's Choice product). As the name suggests, this incredubly useful item answers several of your survival needs. It has:
Emergency radio powered by solar panel or hand crank. The radio notifies you about any disaster or emergency in your area.
Smartphone charger with a USB port
Alarm clock
Red flashing beacon
LED flashlight
9. First Aid Kits
When it comes to medical treatment, you can't go wrong with a basic first aid kit. However, you can find everything in the latest kits online. These include way more than just gauze and tape usually. A disaster preparedness kit is likely to have a few of these items as well. Basic first aid kits typically come with the following:
 Antiseptic wipes
 Multiple bandages
 Scissors
 Sunscreen
 Band-Aids
 Gauze
 Medical tape
 Burn cream
 Antibiotic cream
 Sting wipes
 Single use saline
 Eye bandages
 Sinus and congestion medicine
Want to make sure you have everything for you and maybe a lot of other people? The Swiss Safe 2-in-1 First Aid Kit is the ultimate choice with enough supplies to treat a large group of people. It has 120 medical grade items, which are approved by the FDA. The kit includes a smaller mini-kit with extra 32 items. The multipurpose Swiss Safe kit offers a treatment to a large range of injuries and maladies – for a truly affordable price.
Notice that a first aid kit's contents also should match the disaster you're facing. For instance, a preparedness kit for wildfires has items that treat burns.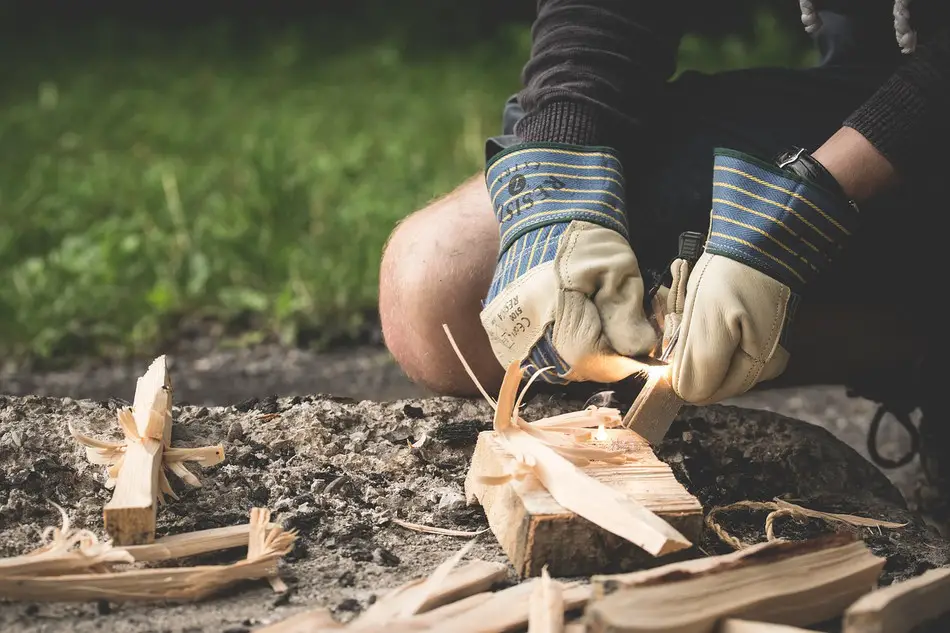 10. Fire Starters
When you have to make a fire, you don't want to waste time or energy trying to do it the old-fashioned way, especially when you could just have WetFire products. Each cube is just .16 ounces and can burn up to 10 minutes for around 1,300 degrees Fahrenheit. Wet cubes can even work in windy and watery conditions. Made of wax, these cubes are great to feature in survival classes as well due to how they float and burn even in chips. You can use these chips to start fires in the wild and make them last for weeks.
11. Sanitation and Hygiene
Travel size toothpaste and shampoos are a lifesaver in a survival situation, but you should also think about hand sanitizer, Gold Bond, or even a portable toilet or just the toilet seat and lid. These are able to fit over any bucket, so you can quickly do your business. I understand that this part might sound gross, but this is just the kind of stuff you need to consider in survival situations.
12. Tools
You want to be able to pick up and go at a moment's notice. There are always some tools and gear that will make your survival more successful. For example, you should always have a multifunctional tool, such as a Swiss Army Knife. In addition, it's a good idea to have a Fox 40 Whistle and UST StarFlash Signal Mirror. These are helpful if you get lost or want to find others nearby. You can use the whistle and mirror to signal people to your location, and the mirror can beam a ray of sunlight up to 10 miles away.
13. Smart Gadgets
You may never know when the survival kit you build is going to come in handy. With a goTenna, you can use your smartphone to send GPS coordinates and texts even if your cell phone service goes out. The goTenna app will also send your coordinates to authorities if necessary. You can also access offline maps and other emergency tools just by using this handy antenna.
14. Clothing and Footwear
A survivalist should make sure he or she has the right outdoor gear. You should put on a comfortable pair of shoes to help you walk fast and easily, sunglasses and a hat to protect the eyes from the scorching sun. Alternatively, you can have waterproof boots to help move across rivers and streams. You should also put on a long sleeve clothing to protect yourself from bugs and sun, socks that can absorb moisture, and moisture wicking underwear. Carry gloves too, to avoid blisters and abrasions. They also provide protection against insects and cold or hot objects.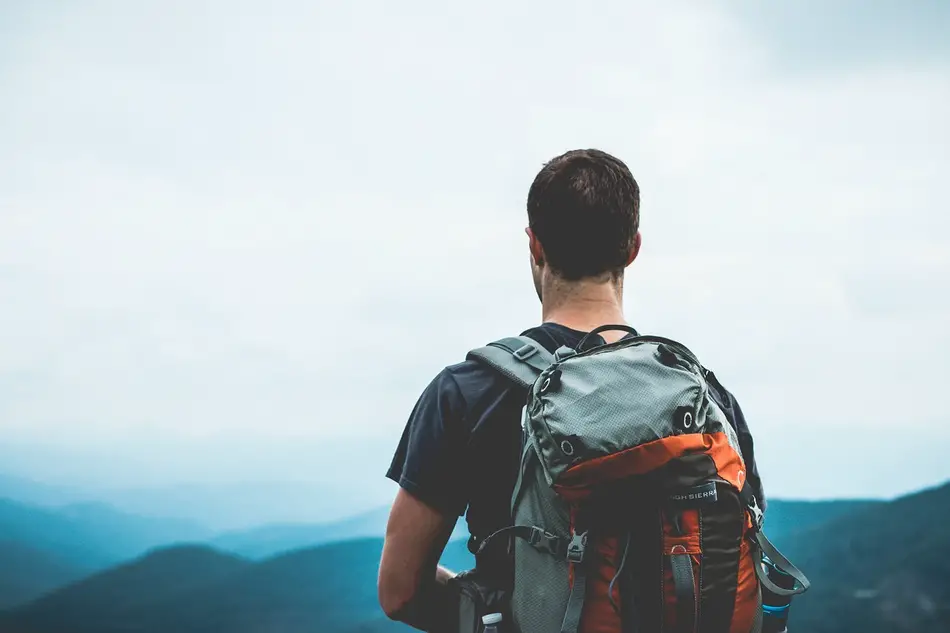 15. Backpack
I think that a backpack deserves a few words, not just as a part of an emergency kit, but on its own. A backpack is the center of your gear, it organizes and carries your most important stuff. Quality bags are long-lasting and can serve you for years. A good backpack should not be very heavy. Many even suggest picking an ultralight backpack, since it's light and always available in any store. These bags have become quite popular for the last decade. Keep in mind, however, that the ultralights have a couple of disadvantages. They lack compartments and are not easy to organize. Additionally, the storage space is too small compared to other bags of the same size from other companies.
The backpacks can usually be categorized into three:
Frameless – these are the lightest and cannot transfer weight from your shoulders to your hips.
Internal frames – they are stiffer as compared to the frameless backpacks and the weight can be transferred off the shoulders.
External frames – they help you carry the weight for a long distance with less misery. They are comfortable, but somewhat rare.
One of the recommended and most common backpacks is Tenzing 2220 Daypack (available on Amazon). It's a terrific companion to any survivalist. It's camo colored, it has 8 pockets, 11 compartments and all in all 2400 cubic inches of space. This backpack also comes with a rain cover and horizontal straps that secure load. The fabric is extremly strong and durable. It even has a port for water bladder. More details on the backpack's page.
16. Knives
A knife can be a versatile tool. Facing extreme conditions, it can serve you as a self-defense weapon, a hunting weapon and a tool that you can use for practically anything. You can carve wood, skin your prey, cut ropes, clear your surroundings from the plants, and so on. You don't need a huge Rambo-style knife or machete for this. Many durable knives are actually relatively small and light. When you select the best survival knife for you, always check even the smallest details, such as a type of a knife, blade, handle, size, and so on.
You can start with the Swedish FireKnife. While some may think that a larger hunter knife is better, this knife is all you need. It's a 3.5-inch blade crafted from stainless steel. It also has a fire starter rod and can provide 5,400-degree Fahrenheit sparks with one strike.
In the other hand, if you are interested to learn about different types of survival knives, and not just the basic ones, I made a separate post on choosing the best survival knife.
17. Books and Guides
On your own and away from the Internet, you might face an extreme lack of information and knowledge. You have your survival skills, training and equipment, but don't expect to remember everything. For instance, the plant that you encounter – can you tell them all by heart? Which are edible, which can heal you and which are poisonous?
That is why you should carry a useful guide to complete the knowledge in your head. A few suggestions include (all books are available on Amazon, click the links):
Final Thoughts
When preparing for survival, you should always think about your region and what disasters are more likely to happen in your vicinity. With a disaster preparedness kit, you may be looking at something different if you live in Alaska as compared to Florida. Before buying anything, you should also take an inventory of what you have at home and can add to your kit. You don't need to spend a lot to make sure that you and your family are prepared – see the article on low cost prepping for more info. Stay safe out there!