Modern living can be difficult at times, and so many people all over the world choose to start living a new way of life, the off grid lifestyle. I've talked a lot about off the grid living around the world, and in this article I will talk about the UK off grid living.
Basically, off grid living means to live on your own without being connected or dependent on urban infrastructures. You produce your own power, use your own water source, and maybe even grow your own food.
So the question is, is it possible to live off the grid in the UK? The short answer is yes. You can live off the grid in the UK and start experiencing a free and independent life. More than that, living off the grid also means you save a lot of money in the long run. The environment will supply you with energy, heat, water and food.
Of course, there are challenges along the way. The transformation to this new life can be difficult and may even seem impossible. However, many people around the world did it, and they fully embraced this off the grid lifestyle, despite the difficulties. So here is how it can be done in the UK as well.
This article is also summarized in the following video on our YouTube channel:
What Does It Mean to Live off the Grid?
Generally speaking, it does not matter where in the world you choose to live off the grid. As I briefly mentioned, this way of living can be difficult at times. There is an initial investment to be made and a hard work to be done, in order to get everything up and running. But at the end, you will achieve your dream to live off the grid in the UK.
You will probably spend a lot or most of your time outside, in nature, as you will be disconnected from urban life and infrastructure.
You will need to produce your own power, have a water source, maybe grow your own food, and know how to deal with waste and sewage.
You will need to be ready and know how to handle unexpected situations (such as a bad weather) and how to repair, fix and build things on your own. You will be the one fully responsible for the maintenance of your new off grid home and surroundings.
You will need to be ready and comfortable with being on your own and with your family only. Friends can be far away, but you can still be in touch via off grid Internet, so you're not entirely disconnected from modern world.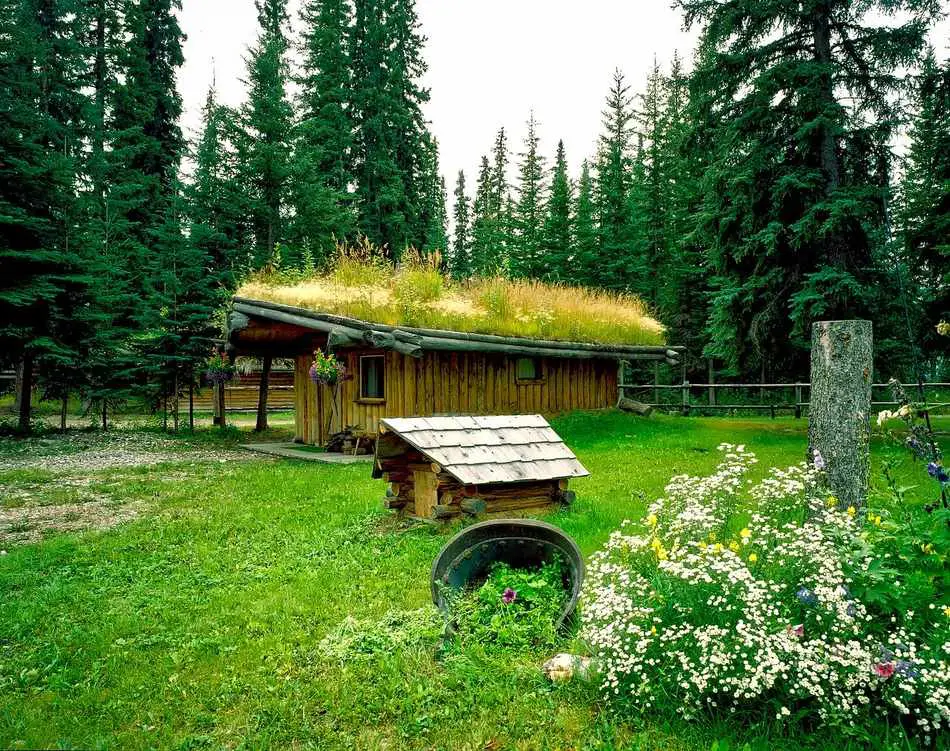 Advantages of Off Grid Living
Now that you have a glimpse of what off grid living means, here are some of its benefits and advantages, both in UK and anywhere in the world:
You will start living healthy, away from pollution, noise, and stressful urban lifestyle.
You will save a lot of money in the long run, as you will have no more utility bills now that you live off the grid and completely on your own.
You will start living in tune with nature, Mother Earth and the environment.
You will become more responsible for your environment, independent and peaceful.
You will be able to live in a remote, natural place that is stunningly beautiful.
You will become self-sufficient, as you live in a self-sustainable home.
Starting Your off Grid Living: Step by Step
So, now you know what the off grid living is all about. Let us continue and understand what steps you need to take to make your dream come true.
Finding and Choosing a Location
This is probably the first and most important thing when planning to live off the grid. You need to find land that is both affordable and suitable for off grid living. If you live in the UK, consider buying a piece of land for your new house. However, don't forget to check if you still need to pay council tax that correlates to the size of your purchased lot. Check the local laws to avoid accidentally breaking them.
Once you find a suitable land, you will probably need to learn and follow local planning restrictions before you can start building your new off grid home (see below).
Here are a few more important things to consider when deciding on a type of a land:
Woodland: A very good option, since wood can be a fuel source as well as a building material.
Arable land: A fertile land that allows you to grow food on your own as well as raise livestock.
Water source: You can choose a location that is near a water source, as there is no life without water. Fresh water is crucial for survival, so prefer a location near a stream, river or well, and remember to purify the water if needed.
Planning Permission
If you plan to live the off grid lifestyle in a static caravan or a yurt, then you don't have to worry about planning permission. But, if you're planning to live in a permanent home, then you would need go through the UK Planning Permission System.
You will need planning permission in the following cases:
When you are planning to build something new
When you want to make a big change to your building
When you want to change the use of the building
For more about UK planning permission and to learn how to apply for it, please visit the Planning Permission website.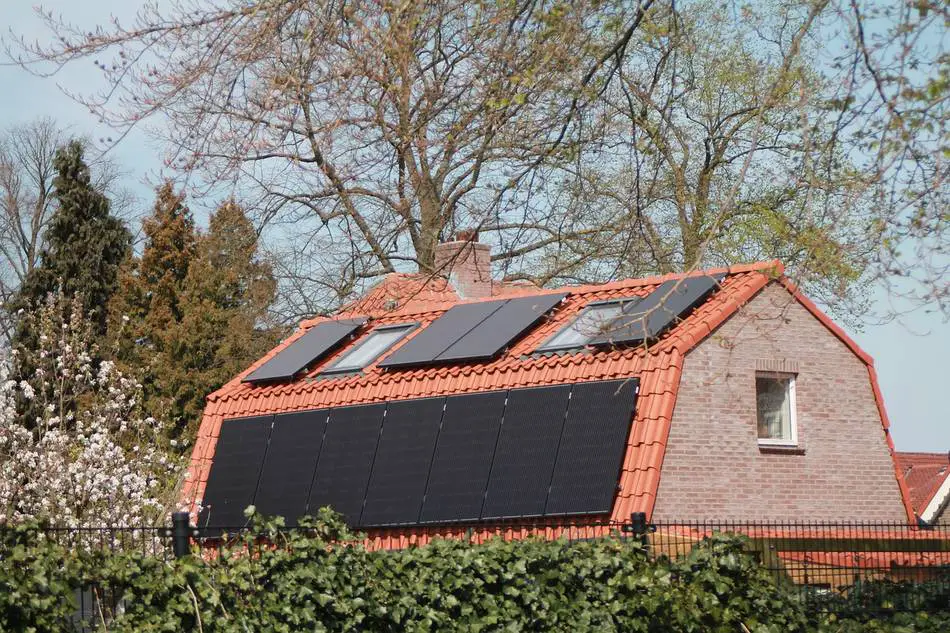 Power Source
Living off the grid does not mean you have to live in the dark, like in the old days. You can still generate power and enjoy modern appliances. You can charge your laptop or cellphone, you can use TV, portable oven, washing machine, and other devices that make your living more convenient.
The most popular choice to generate power when living off the grid is by installing solar panels on the roof of your new home. Bear in mind that you will need batteries to store this energy. Also, each appliance uses different amount of energy, so see that you have enough batteries to store all the electricity that your homestead requires.
Some homesteads use wind (wind turbines). Others use water power (hydroelectric power) to generate electricity, if they are close to a water source, although the setup can be pretty expensive. Like I said before, the most common source to generate power and electricity is by using solar panels.
Water
If you can live near a water source, which can supply water for drinking, cooking, washing and basically living, that would be great. However, that is not always possible. So, your options for water sources can come from rainwater and bore water. Naturally, you should purify and sterilize the water before consumption because it can be contaminated.
Collecting rainwater is always a possibility, but you will probably need an underground water tank to collect the water and then filter it using a special system. This setup can cost £10,000 or more. Here is a great video that shows a working example of harvesting the rainwater for off-the-grid purposes:
As for a borehole, you will require a geological survey. Fortunately, there are services and companies in the UK that arrange such a survey and even drill the borehole for you. For more about how to get a borehole, visit the following website.
Another interesting option is using something that is called Off Grid Box. It can provide you with drinking water as well as electricity almost anywhere in the world. This box is mostly used in developing countries, or those who choose to live off the grid. It can be deployed even in case of a natural disaster.
Heating
Heat pumps are probably the best option, efficiency-wise, when it comes to heating your off-grid house. This incredible invention operates by taking the underground heat. Alternatively, they can take the heat from the outside, bringing warm air into the house.
Other options to heat your home are through biomass (which means burning wood or using organic matter) and thermal collectors.
You can also purchase portable heating appliances and products that are not bad at all for heating purposes. I have written a separate article about different types of heaters, which can warm up either a tent, or a room in your new house.
This video also reviews several heating options for an off-grid tiny house:
Food
If you truly want to live and feed off the grid, then it's time for you to grow your own food. You can grow vegetables, fruits, grains, raise livestock for the purposes of dairy products and meat, build a coop, and more.
If you're a complete newbie in the farming area, worry not! I can recommend an excellent book that will set you straight.  "The Encyclopedia of Country Living: The Original Manual for Living off the Land & Doing It Yourself" will teach you all the necessary skills and give you the essential knowledge. This superb book tells you how to grow all sorts of food, how to store it, how to forage, keep bees, tend to livestock, and much, much more. The Encyclopedia has hundreds of positive reviews on Amazon, and I truly encourage you to give it a try.
Drainage and Waste Disposal
Sometimes, this subject is neglected and overlooked, yet you must have a plan for disposal of waste. An improper disposal not only damages the land, nature and environment, but can also lead to fines.
There are two common and popular ways to dispose of waste:
Composting toilet: Many off-gridders install composting toilets. They are waterless, compact in their size, and do not smell (completely odorless).
Soakaway: This is a simple hole that you dig in the ground. It is filled with coarse stone and rubble, which allows the surface water to percolate back into the ground. The hole should be 1 meter deep (give or take).
5 Amazing Places in UK to Experience the off Grid Living
Starting an off grid lifestyle is a big challenge that for sure can be life changing. So, before you disconnect yourself from the city and urban city-life, here are 5 amazing places in UK where you can get a glimpse what off the grid living is all about.
Guardswell Farm, Perthshire: The guests in this beautiful place are asked to turn off everything and switch off entirely. This means no Wi-Fi, you just soak the breathtaking views. The farm is located on a hilltop between the small villages of Kinnaird and Abernyte. There are self-catering options, sleeping cabins for two, or a farmhouse for 10. Lights are available thanks to solar power, but there is no fridge. For your cooking, you get to choose between a woodburner, gas hob and outdoor fire pit. There's a foldout sofa bed available for children. Cost: From £130 a night.
Laggan, Ardnish Peninsula: This is a whitewashed cottage on a private land that is 3,500 acres. You can access it only by sea, and there is no electricity. Feel free to enjoy a cozy and romantic feeling from the woodburners and paraffin lamps. You are close to the water edge with a stunning view. There is also wildlife that include red deer, white-tailed eagles and seals. In order to get to the nearest neighborhood, you'd have to walk for 3 hours or take a 10-minute trip by boat. There are playing cards and games, but you will be surrounded 100% by nature and its sounds. Cost: £900 a week. Sleeping is up to five in two bedrooms and a cabin.
Old Coach House, near Looe on the south coast, Cornwall: Narrow tracks as well as winding lanes lead you to Old Coach House, which is an amazing Victorian property. It consists of three bedrooms in a 70 acres of private land. There are also fields and wild gardens for your pleasure, and even a path (although steep) that takes you down to the private beach. Here, you experience what off grid living is all about. You get electricity for the fridge and the lights from solar panels, and you cook using a gas hob or a woodburner. There are no neighbors nearby, and the world feels far, far away. There are many games and books, a guitar and even African drums. Don't worry, there's also a homebuilt, wood-fired hot tub. Cost: From £89 a night, up to eight people.
Chartners Farm, Northumberland: Located 20 miles from the Scottish boarder, this is a new off-the-grid bunkhouse for up to 12 people. Solar panels and wind turbines generate electricity, and a huge logburner makes sure the place is warm. However, there is no Wi-Fi. Instead, you can take a walk through the beautiful woods and cycle along the Sandstone Way, which is a new route for biking. You can enjoy a barbecue place as well as a terrace, which are ideal in the summer. You can even camp in the surroundings with tents and sleeping bags. Also, you can arrange to take the dog with you. Cost: £95 a night (two-night minimum), up to 12 people in three rooms.
Shank Wood Log Cabin, Cumbria: This stunning wood log cabin is located on a river bank and is surrounded by woodland. It was built from local timber. This is where you truly get the feeling of off grid living by going back to nature. In here, all you will hear is running water as there is no cellphone signal, no Wi-Fi, no TV and no fridge. There's a wood-fired hut tub, and the lights are provided using solar panels. Basically, this place is all about getting in touch with nature and the environment. This place is perfect for a family, as it includes two double beds, kitchen, living area and a woodburning stove. Cost: From £150 a night, up to four people, and a minimum of two nights.
Related Questions
How much does it cost to start living off the grid? There is the initial investment (land, house, various equipment, septic system, power system) and the daily costs (household items, maintenance, Internet, healthcare, taxes, and so forth). But don't let these costs deter you from achieving your dream! With the right management, you will even see profit. If you wish to read more, I invite you to my article about the costs of living off the grid. The prices are in USD, but I think that the explanations apply to the UK as well.
What about living off the grid in other places in the world? I have you covered. I've done some extensive research and found out the important information that you need to know in case you decide to live off the grid in Canada, USA, Australia or the rest of the planet. I also made a list of off-the-grid communities around the world that you can join.