Living off the grid is becoming more and more popular these days, and it's true all over the world. With the current advances in technology, it is becoming very easy to disconnect yourself from the stress of the urban city, yet still enjoy the modern world, its gadgets and appliances, and even stay connected to the Internet.
Off the grid living allows you to fully connect to beautiful nature and Mother Earth. Live a life free of stress, save a lot of money, be independent of urban infrastructures – this is what off the gird living is all about. You can have a healthier life as you grow your own food and use nature's resources if you choose to.
Still, starting an off grid living is a huge life-changing decision. In fact, it's one of the biggest decisions you will ever face. However, only a few people know where to live this lifestyle and where are the best places to live off the grid.
In this article, I will share with you some of the best places to live off the grid in the world, so no matter where you are from, your next off grid home may be very close to you. A few of them are more suitable for a visit or vacation only, but they also a part of off the grid experience. But first, let us look at the relevant factors that affect your decision.
Factors to Consider When Choosing an Off the Grid Location
Not every place and location is good for off the grid living. You need to be selective and choose a place that suits your and your family's needs. Here are the top factors to consider when looking for an off grid location:
Pollution: You would want to choose a location that is free of pollution. This means avoiding living next to drilling operations, mining operations, factories, power plants, waste and garbage disposal facilities, and even large farms. It is recommended to live at least 200 miles away from any of these buildings and operations.
Access to water: First of all, you can't live without water, and second, there is no way to be self-sufficient without access to water. Therefore, your off the grid location must have access to clean water. Look for a place near a river, stream, lake or underground water source. It is also recommended to look for a place that receives at least some rain during the year for clean water and for living things around to grow. If necessary, purify the water to be 100% sure that it is clean. Digging your own well is also an option, but not every lot has available groundwater.
Access to roads: Living off the grid doesn't mean you have to entirely disconnect yourself from the world. You actually want to have access to roads, especially if an emergency arises. Access to roads also have influences on the property's price and cost. If the property has access to roads, its cost will be higher. Access to maintained public roads is crucial in a case of an emergency or in case you need to evacuate your property.
Regulations: Try looking for an off grid location with minimal regulations and zoning laws. The reason is less bureaucracy and permits to live off the grid in that location. You will also pay less money to local government and the state. Here are the articles that discuss the legality of living off the grid in USA, Canada and Australia.
Coastal areas: It is not recommended to live near coastal areas, as they can suffer from earthquakes (especially on the U.S. West Coast), hurricanes, and even military invasion. Try choosing a place that is more inland and avoid living near coastal areas.
Now that you know what to check and look for when choosing an off the grid location, let's have a look at some of the best places and locations for off the grid living (or just for an off the grid trip and vacation).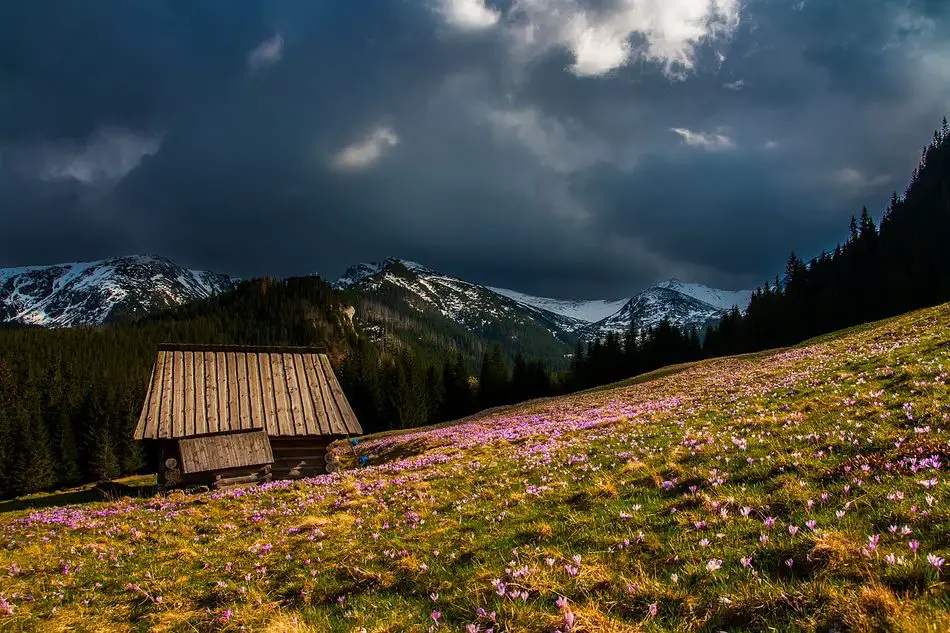 Top 20 Places in the World to Live off the Grid
Dancing Rabbit Ecovillage, Missouri (USA)
Before deciding whether this place is good for you to start your off grid living, you should first visit it. Dancing Rabbit Ecovillage allows people to visit the place, and they use renewable energy in order to sustain their way of living.
Because this community has become somewhat of an expert in the use of wind and solar power, they even export some of that energy. The village started developing back in 1997. A group of people decided to buy the land where the town is currently located.
People who visit the place and want to get a glimpse and understand the way of life there have several options and programs to choose from. This community can be a great place for people looking to live off the grid and start enjoying a lifestyle that is fully independent.
Greater World Earthship Community, Taos, New Mexico (USA)
The people in this community live in exclusive and unique homes that are energy efficient. These homes are known as "Earthship", and they use solar as well as wind power in order to run them.
Michael Reynolds, an architect, was the one who suggested the idea and designed these special homes using only recycled and natural materials. In order to produce energy, people in this community collect water as well as maintain snow reservoirs. Then they treat the water and reuse it time and time again.
This off the grid community has grown and developed into an amazing place to live in, and today it even manufactures biodiesel fuel.
Here is a video of a visit to this amazing, fully sustainable community:
Three Rivers Recreation Area, Oregon (USA)
This place actually started out as a vacation place for people to get some rest and relax from daily stress and modern life. It seems that some of the people fell in love with the place, as they decided to stay there and build a community for those who are interested in off the grid living.
The location of the place is in Central Oregon, and it consists of small residential homes as well as large vacation homes.
Today, more than 600 people live in the area and produce energy using solar and wind power for their everyday living. This place is perfect for those who wish to live the off grid lifestyle, yet still want to enjoy aspects of modern day living.
Lasqueti Island, British Columbia (Canada)
This is without a doubt one of the most beautiful places in the world and perhaps your next location for off the grid living. Many nature lovers constantly visit this place, as well as people who want to start a new life, away from modern urban living and begin an off the grid lifestyle.
To this day, approximately 400 people live there without any connection to British Columbia power systems, meaning all 400 live the off grid lifestyle and are doing so happily.
The place is filled with trees that are 1,000 years old and because of it, is perfect and ideal for those who look to feel and be part of nature, living a quieter and healthier life. Apart from it being stunningly beautiful, this place is very peaceful and quiet. If you love nature, this is the perfect place for you.
Torri Superiore (Italy)
This place is actually an ecovillage that mixes eco-friendly and medieval Italian ways of life. This solar-powered community is guided by eco-friendly principles, and these principles helped them to be the prosperous community that they are today.
The community warmly welcomes people who wish to learn about their off the grid lifestyle. They even invite the people and guests into the village to have a look at their lives. This small village is home to 20 residents who are permanent there, but they also gladly host guests from all over the world.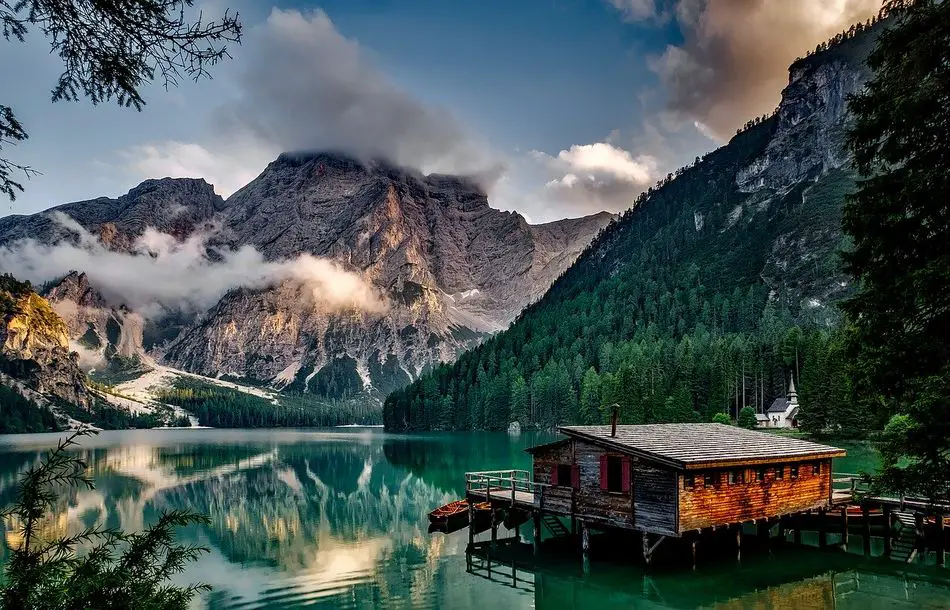 Tinker's Bubble (England)
There's a saying in this UK community which goes: "Money poor, but happiness rich."
The people in this happy community live in shacks that are made of timber. The power for the village comes from "Bubblites", which supply the energy to light the place, charge the laptops of the residents and allow them to enjoy any other electrical appliances.
The people who live in this community earn their living by selling timber that they produce or by selling organic produce.
Since 1994, this fine community keeps growing and developing. Most of the life in this community is outdoors. It can be cold during the winter, but you can get warmer if you decide to live on a steep hill.
At this moment, there are only 11 adults and 2 young children who live there. They welcome new people who wish to start a new life in their community while following, respecting and accepting the community's practices and principles.
Lord Howe Island (Australia)
If you're planning to live off the grid for a short period of time, you may consider this amazing island.
People choose to come to this remote and secluded location in order to clear their minds, recharge with new energies and just get away and disconnect from the stress and noise of urban day to day living.
The current community in the island contains 350 residents who choose to live a peaceful living, embracing the off the grid lifestyle.
Vieques (Puerto Rico)
Vieques in Puerto Rico is another beautiful island. This island is also secluded and without a doubt a piece of paradise, where people choose to live their off the grid lifestyle.
Life on the island is a lot more relaxed and slower than modern city living. Vieques island is not crowded at all, it's lush and the nature here is stunningly beautiful. All that is left for you to do is to come here, disconnect yourself from modern society, maybe even turn off your phone and start enjoying this amazing paradise for an off grid way of life.
Freedom Cove (Canada)
Freedom Cove came to life thanks to artists Wayne and Catherine Adams. This off grid community is actually a floating world, and the two have worked really hard to make this possible. I am not completely sure whether you can join and be a part of their floating world, but there are boat tours available to the island, so that you can dock and then tour the place.
In the tour, you will visit the facilities and really learn how the two made their dream to live off the grid come true in such a unique way. You will also learn and enjoy the couple's art and understand how it is possible to live in such a remote location while floating on the water.
Here is a piece that CBS did on this wondrous manmade island:
Tristan Da Cunha (UK)
Tristan Da Cunha (aka Tristan) is the best place if you're interested in isolation. Tristan contains 253 citizens from the UK who chose to live their lives off the grid and disconnect themselves from the busy and stressful urban lifestyle. It's a highly desirable destination for people who possess the escapist state of mind.
Easter Island (Polynesia)
Easter Island is a volcanic island that is suitable for those who wish to enjoy a lifestyle that is both eco-friendly and self-sufficient, yet don't want to commit to build their own home. This is more fitting for those who wish to tread lightly, who want some free time from their technological devices and simply recharge their minds and souls.
The island is known to have some of the best sunsets in the whole wide world. Also, you can visit the sculpture site on the island which consists of 900 statuses that were built between the 13th and 16th centuries.
The Azores (Portugal)
The Azores are located in the middle of the Atlantic. These islands are perfect for those who are looking for some piece of mind and quiet time. This is true especially due to the fact that not a lot of tourists have discovered the place yet.
The Azores are beautiful, and they are another potential paradise for your body and soul to recharge with new energies. Lonely Planet even mentioned that it's difficult to imagine a more suitable place for those who love nature, enjoy adventurous sport activities and basically anyone who is looking for a great time and quiet vacation.
Macquarie Island (Australia)
The plants and wild life on Macquarie Island are considered paradise for many biologists and botanists. The island and its waters have been declared a Tasmanian Nature Reserve. If that's not enough, this place is also home for a great population of the royal penguin.
The island also has a low population of people on it, which ranges from 20-40 people only at any given moment. This makes Macquarie Island ideal for those who are looking for off the grid quietness, while being surrounded by the island's stunning nature.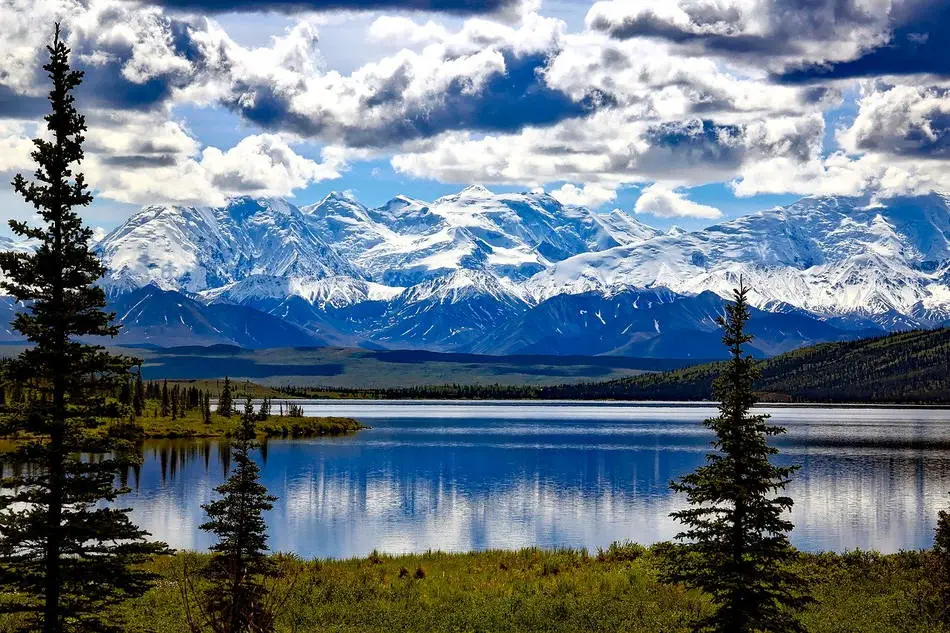 Barrow (Alaska)
Living in Barrow, Alaska, means living 100% off the grid. This means that in order to sustain yourself, you will need to forage, hunt and fish your own food. Therefore, moving there is a real adventure. So, if you're willing to join the lifestyle of the community in Barrow and provide your own food, this could be your next off the grid location, where you can start a new way of life.
Lammas Ecovillage (Wales)
Back in 2014, The Guardian voted Lammas Ecovillage in Wales as one of the top 10 best eco-homes in UK. If you wish to live the off the grid lifestyle as part of a community, this is the best place for you. Here, every single thing revolves around the community, and people are eager to help each other in times of need.
The people at Lammas work together to create as well as sustain a community that is self-reliant and land-based. So, if starting to live off the grid sounds a bit difficult to you, here you will be able to enjoy the help and support of this amazing community.
There are a few more astounding places to live off the grid in UK.
Konohana Family (Japan)
Konohana Family in Japan also centers on a community working together to achieve an off the grid way of life and sustain this lifestyle.
The people in this village are also very spiritual, as they aim to become a community that lives together and follows the law of the universe. Their goal is to use each other's talent in order to make the world a better, peaceful and more harmonious place.
Here is a fascinating video about life in the Konohana community:
False Kiva, Utah (USA)
The Canyonlands of the US have always been a favorite visiting place for people and hikers. The place is known for its breathtaking scenery. If you still haven't been there, it is a must place to visit.
False Kiva is located in one of the caves in the area and it is a stone circle that is man-made. You can reach and visit it only by hiking. We recommend that during the hike you leave your cell phone away and maybe even turn it off to fully absorb the surroundings and the nature around you.
Fernando De Noronha (Brazil)
Fernando De Noronha is a favorite vacation spot for many people from all over the world. If you only associate Brazil with carnivals and amazing beaches, then this place will give you a new perspective of Brazil.
The place has an ecological sanctuary where you can spot rays, dolphins, reef sharks and sea turtles through the clear and clean waters. Now, tell me that this isn't the best place to unwind, relax and enjoy nature at its finest.
Raoul Island (New Zealand)
Raoul Island is an excellent place for you if you really wish to dedicate your life to off grid living. New Zealand is known to be as one of the most beautiful places in the world, with views seemingly taken from artwork and some of the best mountainous backdrops you'll ever find. This island with all its nature may be the place for your off the grid lifestyle.
Khula Dhamma (South Africa)
Yes, even in Africa there is a place where you can embrace the off-the-grid lifestyle. Khula Dhamma is an ecovillage in South Africa containing natural homes, and the community there helps each other and sustains the off the grid living successfully.
Volunteers helped secure water supply to the village community by using a solar pump, setting up two beehives, a small garden, outdoor compost toilet, and more.
Related Questions
Where is the best place to live off the grid in the USA? To answer this, you need to pay attention how states differ in the terms of property taxes, laws, climate, access to water and building materials, etc. Good examples of suitable off-grid locations can be found in: northern part of California, where the laws are more lenient, the land prices are low, while the water can be easily found; Florida, where you're encouraged to install alternative energy systems and the weather is mostly pleasant; Missouri, where the local authorities actually encourage establishing self-sustained homesteads; and a few more. There are several more states to explore, so feel free to click and read my article about the best US places for off-grid living.
How do I prepare for off grid living? The preparation to switch to off-grid lifestyle involves: establishing your own house (this can even be a tiny house or an RV), taking care of a water source, learning to grow your own food, setting up solar panels or wind turbine for energy, purchasing the right tools and equipment, and so forth. If you need a much more detailed answer, I invite you to read my article on preparing for off gird living.
How much does it cost to live off the grid? It's a complex question that demands a serious answer. You need to take into consideration the cost of the land (which varies between states and countries), your new house, the power systems you are going to install, the cost of drilling a well on your new property, the price of additional buildings (greenhouse, barn, chicken coop), septic systems, daily expenses, and a few more items. If you need to see the exact numbers and detailed information on each item, please check my article on costs of off-the-grid living.