I have a question: how do you know that you're prepared for every possible thing coming your way? Are you ready for whatever disaster may or may not visit your area? Have you tested your survival skills in an unfamiliar setting?
Well, look no further for answers. I've asked around, did some research and even tried a couple of locations myself. And here it is, my list of top survival vacations in the USA and the world. You can try them on your own or as a part of a group, with your family and friends. These vacations can be very challenging, they can take you to the limit, yet somehow they might be fun as well.
SpecOps: Basic Survival Training
Can you survive one hell of a weekend? Discovery Channel's host Mykel Hawke takes you on an adventure of true survival. You start in a cozy hotel, but then you're transported to the training site, where you will need to find food, water and shelter for the night. You are provided with some basic gear, but no food or cell phones are allowed! This is the most real experience of a true survivalist camp. The weekend also includes a live navigation course, first aid training and food preparation. When you finally depart home, you will feel much readier should you face similar situations in the future. Please notice that you will need to bring some of the equipment by yourself, and it is also recommended reading "Hawke's Green Beret Survival Guide" or any other survival book before this training.
Get Lost
This is as real as it gets. The Black Tomato's Get Lost experience is about dropping you in a completely unfamiliar, distant location, and you have to find your way back to the civilization. In other words, you are completely and utterly lost. You will need to look inside you, find your emotional, mental and physical resources, and survive this unusual journey.
When you sign up for the Get Lost experience, the only thing you get to choose is the type of the environment. You will not know the country and the exact location until you land there. You will be given the necessary guidance and equipment. The Black Tomato support team will track you from the distance, but you will not see or feel them there.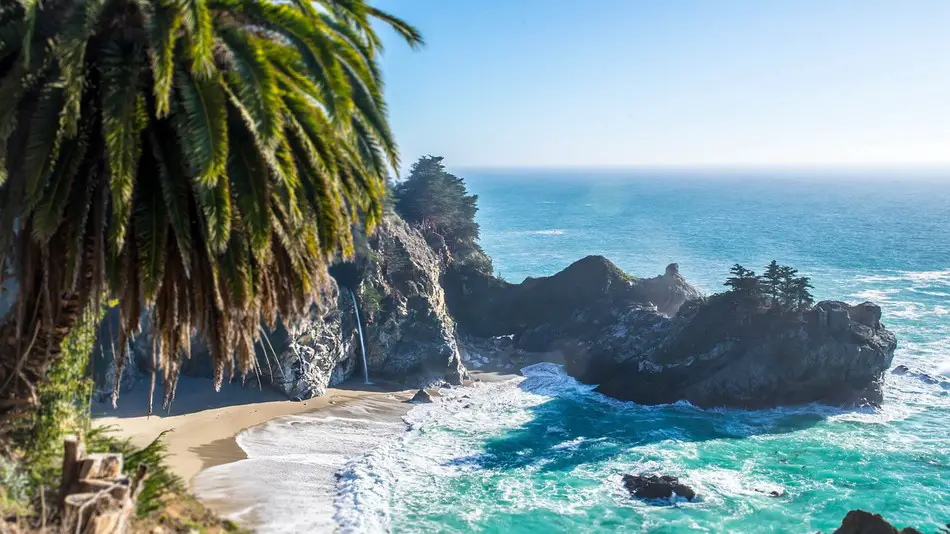 Docastaway
This is a challenging tourism to remote, uninhibited island. The opposite to the mass tourism, Docastaway takes you to secluded, untouched islands in Indonesia, Philippines and Oceania, where you can test your survival skills in an unusual environment. Essentially, you will become a Robinson Crusoe or Tom Hanks' character from "Castaway" (hence the name). If this is something that you are tempted to try, select their Adventure Mode experience and the level of isolation.
The levels start from "low" (you have a guide nearby) all the way to "high" and "extreme" (you'll have an island of your own with no shelter, the guide is on a different island). The tropical views are incredible, but trying to survive on an uninhibited island will surely keep you busy. The islands with the low level of isolations and prepared cottages feel like a vacation. On the other hand, the extremely isolated islands that have no constructions will push you to the limit and provide you with a genuine survival experience.
Here is an example video of someone taking a challenging survival trip with Docastaway:
Aboriginal Living Skills School
Cody Lundin's ALSS is one of the leading and most famous preparedness schools in the United States. Its main focus is survival education. Lundin is a real instructor with three decades of unbelievable experience. He founded the school to help others to heal and improve themselves by challenging our daily comfort zones. He will gladly take you on this unique survival vacation, trekking across desert and tundra, as you learn how to overcome whatever the wild throws in your direction. Perfecting your survival qualities is always the right way.
There are many courses and locations, so you can definitely find something that can be both educational and challenging. Cody Lundin promises to teach you skills necessary for the most extreme of situations, where you need to survive without any gear available. One particularly tough yet important course is the "Nothing" course, where a group is stranded in the wild with only their clothes and nothing else. You will learn what needs are the most necessary to tend to, because your survival will fully depend on them.
SurviVacation
This Indiana-based survival clinic is perfect for a family get-a-way, where you can learn tons of camping skills during a 3 day weekend – without suffering along the way. It takes place at Survival Training Willow Haven Facility. You will pick a lot of useful skills and have fun while doing so. The location has a lodge, equipped with all the modern commodities, so you're not going to actually sleep in the woods. It might not sound suitable for the veteran survivalists, but this can be a great starting point to acquire various skills and firsthand experience. At SurviVacation, your family will learn navigation, water purification, several methods of starting a fire, gathering and hunting for food, and much more. No prior survival experience or knowledge is required.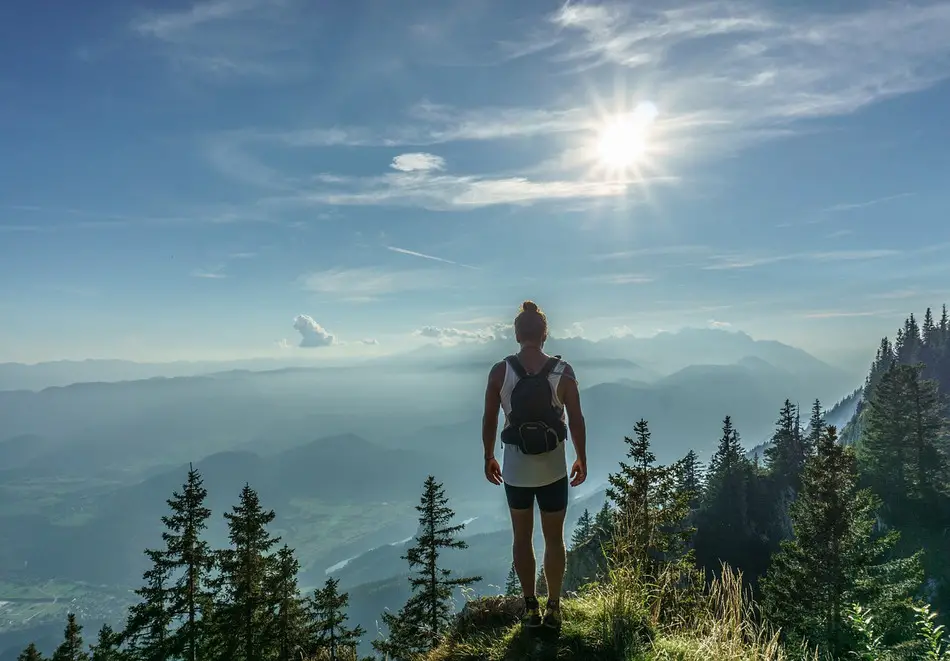 Bushmasters
This is a company in Britain that organizes realistic survival expeditions to the most distant and harsh destinations. This is definitely not your cuddling camping tourism; you will be taken on an adventurous journey, with no Internet and no luxuries. Your survival skills will be required and tested, no one will light the fire and prepare the food for you.
The locations are numerous and highly challenging. There is the desert survival venture, which takes place in the actual Arabian Desert. Then there is the island shipwreck experience, off the coast of Panama or Belize. Additionally, consider testing your abilities in the jungle trips to the most secluded places in South America. In all of the locations, you will be thoroughly trained, and then left to survive and escape with a small group.
The Edge
The Edge is an extreme survival training under the guidance of Mark Wienert, who also consulted Bear Grylls' "Man vs Wild". The setting is similar to the show. The training takes place in Texas, near Austin. There are separate groups for adults (men and women) and for teenagers. You will learn and improve all the necessary surviving skills, such as making a shelter and a fire, finding food and water, facing various outdoor conditions, from freezing cold to unbearable heat, reading the weather for survival, and so on. The training also includes working with knives, how to use it safely, how to cut, strip bark, and make wood material for the fire. It's suitable for couples, families, siblings, for amateur survivalists and for seasons military and police personnel.
Mountain Shepherd
Mountain Shepherd survival school has a really mind-boggling selection of excellent performance, camping and wilderness courses. I personally recommend to try their Survival 101 course. Guided by former US Air Force instructors, it's a dynamic and educational adventure that teaches you how to stay alive in the wild. Armed with basic equipment and positive mindset, you will learn so much from the best! There is even a similar course tailored for a group of women, who wish to develop self-reliance and confidence while acquiring essential survival skills and abilities.
They also have several courses for girls in 6th to 8th grades. For all those moms and dads who dream that their daughters grow strong and independent, send them to one of the GEMS sessions. These sessions last several days each. The girls learn many survival and camping skills, communication, leadership, empowerment, personal health, and much, much more. This is a much better vacation than spending days and nights on the social media! The school is situated at Blue Ridge Mountains of Craig County, Virginia.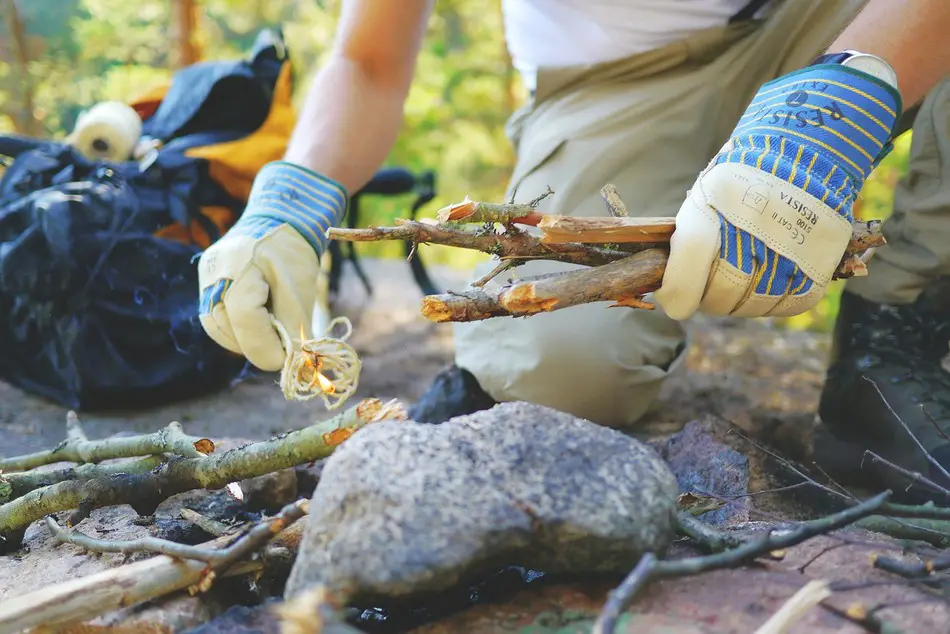 Boulder Outdoor Survival School
Boulder Outdoor Survival School (BOSS) has been around since 1968, and it is probably the oldest and most experienced survival training school in the USA. The courses take place in Southern Utah and its mountains, an area loved and worshipped by many hikers. They offer courses that last from 7 to as much as 28 days! This can be an excellent choice for those desiring to experience a true, lengthy trek detached from the civilization. Just like in the old days, or, who knows, maybe in the near future, too? It's also a great way to lose weight in a month.
BOSS welcomes students from different life perspectives and levels of experience. They have 4 decades of training and guiding pretty much everyone and welcome any person who wishes to experience this type of a survival vacation. You can be jut someone looking to get away for a few days, or a grizzled survivalist who wishes to hone his skills and abilities. The outdoors are open to all of you.
Besides hiking and camping, BOSS organizes an annual spring event called Slickrock Gathering. This is a great opportunity to learn some traditional and primitive techniques that kept our ancestors alive for centuries and millennia. During this busy week, professional trainers will teach you among other things:
Plant medicine – using plants for healing purposes, making salves, powders, and so on.
Animal processing – skinning, cleaning and preparing a meal out of an animal.
Pottery – collecting clay, processing it, making pots and plates, firing them in the open.
As you can see, the Slickrock Gathering offers a lot to those wishing to expand the metaphorical toolbox of their skills. Here is a video with actual feedback from the BOSS students:
Kabakon Survivor
Oceania Expeditions offers a truly once in a lifetime chance to test whether you can survive on your own on a remote island. This experience takes place in the paradise of the Kabakon Island, in Papua New Guinea. The local native will teach you the survival skills that you lack. You will acquire tons of knowledge – how to fish, cook, canoe, dive, forage, harvest, build fire, weave, and so forth. The beautiful island is rich with fruit trees and seafood. You will literally become one with the nature, living by the island's own rhythm, enjoying your surroundings while acquiring a lot of useful know-how. The Kabakon Survivor usually lasts 5 days and 4 nights, and is suitable for both single participants, as well as couples and families.
Jack Mountain Bushcraft School
This professional school was established in 1999 and offers full immersion courses. The training takes place in the state of Maine, US. While this does not count as a short vacation, you can definitely find here a great and long course that fits your needs. Some of the options are:
The Wilderness Guide – 9 weeks long semester, in which you will hone your skills while travelling for hundreds of miles on a canoe.
Woods and Waters Combo – 2 weeks of living in the forest and mastering the bushcraft + 2 weeks of traditional training
The Wilderness Bushcraft Semester – 9 weeks of bushcraft training under professional instructors.
Boreal Snowshoe Expedition – 2 weeks of challenging winter journey, equipped with hot tents, snowshoes and toboggans.
Ancient Pathways
Ancient Pathways has a multitude of survival courses and programs, suitable for every adventurous and curious survivalist. The programs take place mostly in Arizona, USA. Among them you will find the famous and private Knife Only Survival Course: you will be stripped of all the necessities and gear, and learn to rely on yourself. This is the same course they taught to Emile Hirsch, the actor who played in the brilliant "Into the Wild" movie. There are also disaster preparation programs, a desert survival course, search-and-rescue courses, and more. The Ancient Pathways company specializes in developing your wilderness skills. Founded by the experienced trainer Tony Nester, it emphasizes direct interaction with the nature while acquiring the crucial abilities to survive in the wild. These abilities are lifesavers when one faces a deadly survival situation.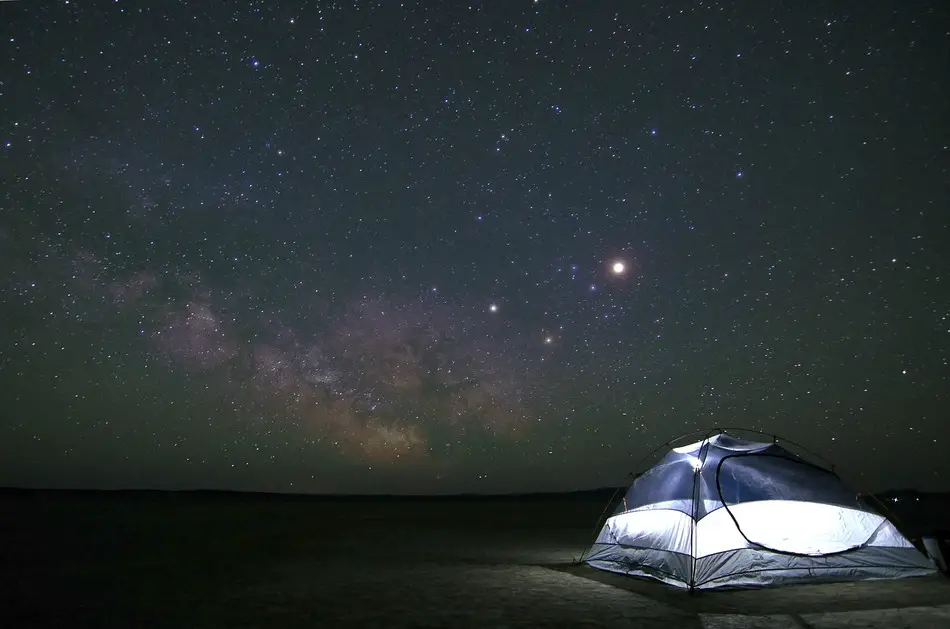 Tom Brown, Jr.'s Tracker School
The Tracker School was founded all the way back in 1978 by Tom Brown, Jr., who was taught advanced tracking and wilderness survival skills from a very young age by an Apache elder. You can learn these teaching, too, in one of the 75 different survival classes that the school offers. The courses take several days and are another ideal option for survival holidays and vacations. The courses vary from basic skills (locating water and food, starting fire, building a primitive shelter) to advanced (establishing a hut, making tools from wood, making a bow and arrows).
There is also an advanced course not covered in the previous ones, which teaches you the ancient art of sign tracking. Afterwards, you will surely become an expert in all things survival and tracking. Some of the class graduates actually become volunteers who help others with their training.
Zombie Survival Camp
This fun and challenging survival vacation combines elements of fantasy with real skills. The Zombie Survival Camp takes place at a large and fully equipped facility in New Jersey, USA. You can come alone or bring friends and family. You will be trained to face any disastrous scenario, be it natural force or a theoretical zombie outbreak. The training includes:
Making a shelter or locating one you can use.
Becoming proficient in technological widgets, such as night and thermal vision.
Learning to use melee weapons.
Learning to use the very popular crossbow.
Learning to use firearms. You will get a unique chance to fire various rifles and pistols.
Learning Zombitsu, a martial arts style created by the Zombie Survival Camp people.
First aid and wound treatment – how to stay healthy and alive in extreme situations.
Building a strong and supportive team, studying the important skills of cooperation and leaderships.
Learning about the gear, emergency kits and other life-saving equipment. Ever wondered what a bug-out bag is and how to make one? Well, look no further.
Accumulating useful knowledge on urban survival.
So, as you can see, while the title of the camp might make you smile, they are only about the serious business of survival.
Survival Training School of California
Established over a decade ago, Survival Training School of California is the ideal training ground for those looking for a survival vacation. It is located mainly in California, but also provides private courses across the globe. The courses are intended for both kids and grown-ups, and vary from learning how to survive in the wild, to combat training, to preparedness for urban disasters. Their experts are fully dedicated to making you an expert in the field of your choosing.
Most of their courses are short and focused, ranging from 2 to 7 days. The amount of knowledge they offer is incredible. You can learn critical survival skills, identification and healing with wild plants, stone tool making, traps and tracking, maps and compass usage, climate survival, and so much more. The Survival Training School of California is highly recommended by everyone who trained there, including military personnel and people from Ford Motors and Stanford University.
Final Words
As you can see, the choices are limitless. Survival vacations range from the easy "walk in the park" to the extreme tests of your resilience and stamina. But that is exactly what survival is all about, overcoming whatever surprises the wild throws at you. So have a great and enlightening vacation!